.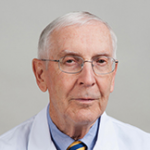 James D Cherry
Professor (Pediatrics), David Geffen School of Medicine, University of California Los Angeles
Expertise: Pediatrics, Infectious Disease
Details:
No, an "FDA study" did not find that vaccines contain cancer-causing viruses
CLAIM
"The FDA study looked at vaccines that are made from living cells [...] oftentimes contaminated with hidden viral fragments which have the potential to cause cancer."
SOURCE: Aaron Kesel, Activist Post, Principia Scientific
Published: 31 Jan 2020
VERDICT

---
Contrary to popular video claim, vaccine ingredients are safe, not linked to encephalopathy
CLAIM
"Toxic vaccine ingredients in the MMR vaccine cause encephalopathy"
SOURCE: Del Bigtree, The Highwire
Published: 13 Jun 2019
VERDICT

---