CLAIM
"They have been reducing the standards so they can pass the vaccine no matter what"; "It does not prevent transmission"

DETAILS
Inaccurate: COVID-19 vaccine candidates must pass the same safety standards as any other vaccine candidate before it is approved for public use, contrary to Kennedy's claim.
Misleading: Most adverse effects occur within six weeks after vaccination, which makes a two-month follow-up long enough to assess general vaccine safety.
Inadequate support: Despite Kennedy's claim that COVID-19 vaccines do not prevent disease transmission, clinical trials have not yet determined whether COVID-19 vaccines can reduce the risk of transmission.
KEY TAKE AWAY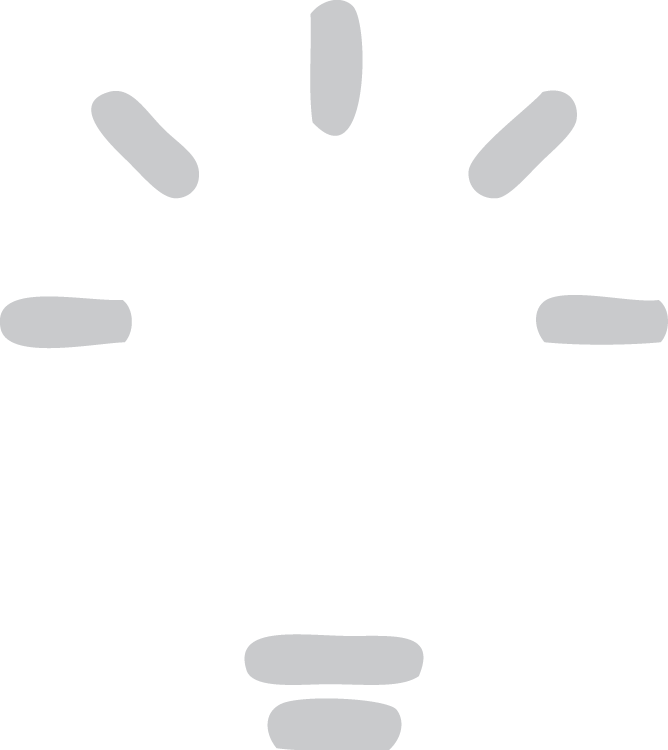 On 11 December 2020, the U.S. Food and Drug Administration granted the Emergency Use Authorization for the first COVID-19 vaccine, developed by Pfizer and BioNTech, for being distributed among the general public. Evidence from ongoing Phase 3 clinical trials indicates that the vaccine is safe and highly effective in preventing disease. However, more studies are ongoing to assess whether and how well it protects against asymptomatic infection or transmission. For the next two years, pharmaceutical companies and public health agencies will continue to closely monitor trial participants for any rare adverse effects.
FULL CLAIM:

"They have been reducing the standards, so they can pass the [COVID-19] vaccine no matter what"; "It does not prevent transmission"; "They are only testing it for 1 month or 2 months. You are not going to see bad side effects till maybe a year out"

The COVID-19 vaccine developed by Pfizer and BioNTech is the first COVID-19 vaccine to be administered to the general population, in particular healthcare workers, having received Emergency Use Authorization from the U.S Food and Drug Administration (FDA) on 11 December 2020. Since then, many posts and articles on social media have claimed alleged safety issues. One example is this video interview between Theo Von and Robert F. Kennedy Jr. In the video, Kennedy claims that the COVID-19 vaccine does not prevent transmission and that the short follow-up period in the clinical trials does not ensure vaccine safety. The video was first published on YouTube on 14 November 2020 but went viral on Facebook in mid-December, receiving more than 13,000 interactions in two days, according to the social media analytics tool CrowdTangle.
The record time in which COVID-19 vaccines were developed has raised some concerns about its safety. However, the speed with which the vaccines were developed is not because regulatory agencies "have been reducing the standards so that they can pass the vaccine no matter what," as Kennedy asserts. Rather, the rapidity of the development process was achieved through avenues such as increased funding, recruitment, and the removal of bureaucratic red tape, as Health Feedback explained in this previous review. COVID-19 vaccine candidates have passed the same safety standards as any other vaccine candidate before approval and public use, and COVID-19 vaccine frontrunners have demonstrated a high level of safety in clinical trials[1-4].
Like any other vaccine, COVID-19 vaccines can cause side effects, such as fever, fatigue, sore muscles, and headaches, but these effects are mild, short-lived, and do not result in lasting damage. However, the U.K. Medicines and Healthcare products Regulatory Agency advised that people with a history of severe allergic reactions should avoid taking the Pfizer/BioNTech vaccine for the moment, following adverse reactions in two healthcare workers who have a history of severe allergies.
Contrary to Kennedy's claim, vaccines are not associated with a higher risk of developing chronic diseases, such as diabetes, or autoimmune diseases, as Health Feedback covered in earlier reviews. Furthermore, Kennedy's claim that "you are not going to see bad side effects till maybe a year out" is misleading. Severe adverse events generally occur within the first six weeks after vaccination as director of the FDA Peter Marks explained in a 4 December 2020 COVID-19 vaccine update hosted by the American Medical Association (AMA):
"The issue of [two-month] follow-up has been talked about a lot, but the rationale here is that most, that is about 95% of the serious adverse events with vaccines become apparent within about six weeks and certainly within two months of the administration of the vaccine. So this at least helps us feel comfortable that when we deploy these vaccines, that there's anything that's in a significant way of a serious adverse event, we will have seen it."
Researchers observed no serious vaccine-related adverse effects in tens of thousands of people who received the vaccines in Phase 3 trials[1-4] for a median of at least two months of follow up. In the case of the Pfizer vaccine, some early-stage participants received the vaccine six months ago, indicating that it is also safe over a longer period. However, even after approval, regulatory agencies and manufacturers continue to monitor vaccinated individuals to collect more safety and efficacy data and to identify potential rare adverse events—occurring in less than 0.1% of the population—which may only become apparent when a very large number of people receive the vaccine.
On the other hand, the Emergency Use Authorization might partially compromise long-term data if many volunteers from the clinical trials drop from the placebo group to receive the COVID-19 vaccine. In clinical trials, both researchers and participants are "blinded," meaning that neither party knows whether participants received the vaccine or a placebo.
However, once a vaccine shows efficacy against the disease, trials typically become "unblinded," which means that the researchers inform participants to which group they belong. Although Kennedy called this practice "a dishonest trick," it is actually an ethical issue. Since an effective vaccine can protect a person from disease, it would be unethical not to make it available to participants. Therefore, volunteers can choose whether to cross over to the vaccine group or stay in the placebo group for long-term follow-up and only receive the vaccination once the trial is over. While this practice can impact long-term data collection, there are also strategies to limit such disruptions while continuing the trial, like monitoring these participants in a separate group.
Besides safety, Kennedy claims that another problem with the COVID-19 vaccine is that it does not prevent transmission. However, this claim is premature. It is true that most clinical trials only assessed how many people became sick with COVID-19 after vaccination but have not yet evaluated whether the vaccine prevented infected people from transmitting the virus to others. If the vaccines fail to prevent or reduce the risk of transmission, then vaccinated people could remain susceptible to infection, albeit asymptomatically, and transmit it to others. That is why people will need to continue practicing public health measures like wearing face masks, frequent handwashing, and physical distancing until more data becomes available.
However, some vaccine candidates will likely prove to be able to reduce transmission. For instance, the interim results from the Oxford-AstraZeneca vaccine candidate released in November 2020 and new data from Moderna showed that the vaccinated groups had fewer asymptomatic infections. This finding suggests that the vaccine could indeed reduce transmission to some degree by preventing people from getting infected. Pfizer and Moderna are also evaluating the presence of viral antibodies in the blood of trial participants to know how many of them became infected after immunization and assess whether the vaccine reduced the number of asymptomatic infections. Additional studies will be needed to assess if the vaccine can limit the amount of virus in the nose and throat of infected people enough to reduce transmission to others.
In summary, several stages of clinical trials ensure the safety and efficacy of vaccines before public distribution. Contrary to Kennedy's claims, severe adverse reactions are rare and generally occur within the first six weeks after vaccination. Therefore a two-month follow-up is long enough to assess vaccine safety in most cases. Results from Phase 3 trials in thousands of participants demonstrate that COVID-19 vaccines are generally safe and can protect against the disease. However researchers have not yet determined their efficacy in preventing transmission, rendering premature Kennedy's claims that they don't.
READ MORE
This article in Nature summarizes the first compelling evidence on the efficacy of COVID-19 vaccines and its implications for managing the pandemic.
REFERENCES