.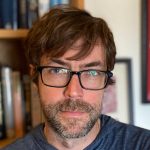 William Hanage
Associate Professor of Epidemiology, Harvard T. H. Chan School of Public Health
Expertise: Epidemiology, Infectious diseases
Details:
---
---
New York Magazine article on children's risks from COVID-19 is accurate, but more context regarding difference in risk between young and older children would be helpful
CLAIM
In children, "the mortality risk from COVID-19 is actually lower than from the flu. The risk of severe disease or hospitalization is about the same".
SOURCE: David Wallace-Wells, New York Magazine
Published: 09 Aug 2021
VERDICT

---
Asymptomatic and presymptomatic people can spread COVID-19
CLAIM
asymptomatic spread of COVID-19 never occurs
SOURCE: Jeffrey A. Tucker, American Institute for Economic Research, The Last Refuge
Published: 04 Jan 2021
VERDICT

---