.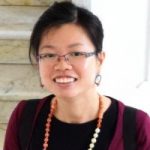 Flora Teoh
Science Editor, Health Feedback
Expertise: Chemotherapy, Candidiasis
Details:
In spite of evidence to the contrary, Rizza Islam claims that the MMR vaccine is used for depopulation
CLAIM
"The World Health Organization is still pushing this [vaccine] depopulation agenda throughout Africa"
SOURCE: Rizza Islam, Sway's Universe
Published: 31 Oct 2019
VERDICT

---
Vaccines do not cause autism, diabetes or cancer, contrary to Shiv Chopra's claim
CLAIM
"All these diseases [...] use [sic] to be rare. Autism use [sic] to be 1 in 10,000. Now it's 1 in 50. Now, where is it all coming from? Vaccines are doing it."
SOURCE: Shiv Chopra, Natural Nana
Published: 30 Oct 2019
VERDICT

---
Human error in vaccine preparation led to the deaths of two children in Samoa after MMR shot – MMR vaccine itself is safe and effective
CLAIM
"Samoa withdraws vaccine protecting against measles, mumps and rubella after two babies die within minutes of receiving the routine shot"
SOURCE: Lauren Ferri, Daily Mail
Published: 24 Oct 2019
VERDICT

---
ADHD prevalence in France is similar to that of other developed countries like the US, cultural differences notwithstanding
CLAIM
"These two very different cultures have different ADHD levels in children, in America the rate is 19 percent, and in France, it's .5% – a half of a percent"
SOURCE: Anonymous, Marilyn Wedge, World's Finest New Recipes, Psychology Today
Published: 21 Oct 2019
VERDICT

---
Mandatory vaccination was not "banned" in Sweden because of "serious health concerns" as claimed by multiple outlets
CLAIM
"Sweden Bans Mandatory Vaccinations Over 'Serious Heath [sic] Concerns'"
SOURCE: Baxter Dmitry, Red Ice
Published: 23 Aug 2019
VERDICT

---
Sunscreen protects against skin cancer, contrary to widespread claim that it causes cancer
CLAIM
"Recent Study Shows How Sunscreen Causes Cancer, Not the Sun"
SOURCE: Anonymous, Awareness Act, Midlands Directory, Collective Evolution
Published: 21 Aug 2019
VERDICT

---
Internet meme inaccurately claims that fruit is injected with HIV-contaminated blood
CLAIM
"a [group] of people is injecting fruits with blood containing HIV and AIDS"
SOURCE: Anonymous, Flops n' Memes
Published: 13 Aug 2019
VERDICT

---
Claims that vaccines contain "cancer enzymes" are unfounded, also misleads with one-sided explanation of nagalase function
CLAIM
"vaccines had cancer enzymes in them"
SOURCE: Anonymous, Disclose.tv
Published: 06 Aug 2019
VERDICT

---
Claim that ingredients in flu vaccine are known neurotoxins found to be incorrect
CLAIM
"Each of these ingredients [thimerosal, ovalbumin, formaldehyde, sodium deoxycholate] is a known neurotoxin"
SOURCE: Erin Elizabeth, Health Nut News
Published: 31 Jul 2019
VERDICT

---
Article wrongly claims that measles vaccine claims more lives than measles infection, misinterprets epidemiological data
CLAIM
"Measles Vaccines Kill More People than Measles, CDC Data Proves"
SOURCE: Ethan A. Huff, Global Research, Natural News
Published: 03 Jun 2019
VERDICT

---