.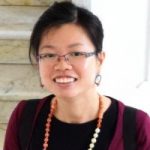 Flora Teoh
Science Editor, Science Feedback
Expertise: Chemotherapy, Candidiasis
Details:
Choosing not to vaccinate places self and others at risk of potentially serious and preventable illnesses
CLAIM
"Unvaccinated children pose no threat to anyone"
SOURCE: Tetyana Obukhanych, Richard Enos, Collective Evolution, 6 Mar. 2019
VERDICT

---
Marijuana has significant health risks, contrary to claims by Internet meme
CLAIM
"Marijuana is non-addictive, cures cancer, and grows brain cells"
SOURCE: Anonymous, Truth Teller, 9 April 2019
VERDICT

---