.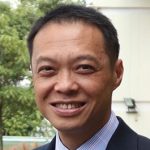 Eng Eong Ooi
Professor & Deputy Director, Emerging Infectious Diseases Programme, Duke-NUS Medical School
Expertise: Immunology, Epidemiology
Details:
The virus that causes COVID-19 can survive on solid surfaces for days, but infection risk from contaminated objects is unknown
CLAIM
[SARS-CoV-2] is spreading quickly from gas pumps. Shopping carts as well.
SOURCE: Facebook users, Facebook
Published: 26 Mar 2020
VERDICT

---