.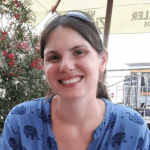 Video didn't show villagers in India attacking a COVID-19 vaccine crew, as claimed by Charlie Kirk, but a police van instead
CLAIM
"Vaccine crew in Indian village attacked by locals"
SOURCE: Charlie Kirk, The Charlie Kirk Show
Published: 04 Jul 2021
VERDICT

---
Evidence shows that lockdowns implemented to tackle the spread of COVID-19 have saved lives, contrary to claims in the New York Post
CLAIM
"COVID lockdowns don't appear to have saved lives"; "ample scientific evidence points to the fact that lockdowns did not save lives"
SOURCE: Eileen AJ Connelly, Ryan Fazio, New York Post
Published: 10 May 2021
VERDICT

---
Tinnitus isn't a sign of brain death, even though it arises in the brain; no cure for tinnitus currently exists
CLAIM
"Tinnitus is your first real warning signal that your brain could be dying!"
SOURCE: Anonymous, Tinnitus Battle
Published: 23 Mar 2021
VERDICT

---
The CDC licences vaccine technology, but isn't a vaccine company; the CDC doesn't sell vaccines, it buys and distributes vaccines free of charge
CLAIM
"The CDC is not an independent agency. It is a vaccine company […] The CDC owns over 20 vaccine patents. It sells about $4.6 billion of vaccines every year".
SOURCE: Robert F. Kennedy Jr., Children's Health Defense
Published: 04 Mar 2021
VERDICT

---
---