.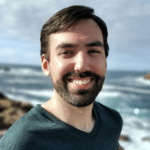 There is no evidence that eating cucumbers reduces the risk of cancer; cucumbers contain cucurbitacin B, which could be a candidate for developing new anti-cancer drugs
CLAIM
"Cucumber kills lung cancer cells"; "cucurbitacin B suppressed growth of human lung cancer cells by 90%, reduced their ability to invade surrounding tissues by 75% and reduced migration ability by 88%"
SOURCE: Ethan Evers , The Eden Prescription
Published: 04 May 2021
VERDICT

---
Using face masks reduces the transmission of COVID-19 and doesn't lead to oxygen deficiency or carbon dioxide buildup in the blood
CLAIM
"Both medical and non-medical face masks are ineffective to reduce transmission and infectivity of COVID-19"; "long-term consequences of wearing face masks on health are detrimental [including hypoxemia and hypercapnia]"
SOURCE: JD Rucker, Baruch Vainshelboim, American Conservative Movement
Published: 23 Apr 2021
VERDICT

---
Clinical trials and post-trial monitoring show that COVID-19 vaccines reduce the spread and occurrence of the disease
CLAIM
COVID-19 vaccines are experimental and don't prevent infection or transmission; most of us have a 0.05% chance of dying from COVID-19
SOURCE: Facebook user, Facebook
Published: 10 Apr 2021
VERDICT

---
COVID-19 vaccines don't hamper the function of the immune system and are likely to limit the generation of variants; no evidence that they produce more lethal variants
CLAIM
COVID-19 vaccines are dangerous; they cause an overreaction of the immune system; they suppress the NK cells of the immune system; they promote virus lethality
SOURCE: Vernon Coleman, BrandNewTube
Published: 01 Apr 2021
VERDICT

---
Clinical trials showed that the Moderna COVID-19 vaccine is safe; its side effects are mostly mild
CLAIM
"80% of people taking the Moderna vaccine had significant side effects"; "children in Sudan got polio from the polio vaccine"
SOURCE: Joe Rogan, The Joe Rogan Experience
Published: 26 Mar 2021
VERDICT

---
Oxygen in the air doesn't prevent people from getting tetanus through cuts with dirty or rusty objects; the vaccine is important to prevent infection
CLAIM
"The tetanus bacteria is an anaerobic bacteria. That means that it cannot live in the presence of oxygen. You cannot get tetanus by stepping on a rusty nail."
SOURCE: Steven Baker, Facebook
Published: 15 Mar 2021
VERDICT

---