.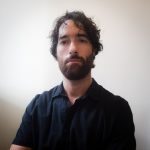 Science Editor
Pablo obtained his PhD in Immunology from the University Paris - Descartes (France). He then worked as a postdoctoral researcher at the Albert Einstein College of Medicine (New York, U.S.) and at the Federal University of Rio de Janeiro (Brazil). His research focused on different topics in cell biology, including the regulation of T lymphocyte activation, the mechanics of cell deformation, and the use of biomaterials of specific geometry to guide the growth of biological tissues.
The group World Doctors Alliance spreads misinformation about the impact of the COVID-19 pandemic, the virus, and the reliability of diagnostic tests
CLAIM
COVID-19 is a type of flu and is not a pandemic; PCR tests are up to 94% false positive; only 98 COVID-19 related deaths have been reported in Ireland.
SOURCE: World Doctors Alliance, Doctors For Truth, Facebook, YouTube
Published: 22 Oct 2020
VERDICT

---
Mortality in the U.S. was more than 280,000 higher during the first eight months of 2020 than any of the previous five years over the same period
CLAIM
"U.S. mortalities this year are not materially different from the previous 5 years"
SOURCE: Facebook user, Facebook
Published: 08 Oct 2020
VERDICT

---
Mild side effects from flu shots are common; very serious adverse effects are very rare
CLAIM
Flu shots lead to severe or life-threatening conditions; flu shots are unsafe
SOURCE: Facebook users, Facebook
Published: 05 Oct 2020
VERDICT

---
COVID-19 vaccines do not modify the human genome and do not involve hydrogels; hydrogels are not internet-connecting devices
CLAIM
Hydrogels are part of the genome-modifying COVID-19 mRNA vaccines' delivery system; hydrogels will connect you to the internet
SOURCE: Facebook User, Facebook
Published: 25 Sep 2020
VERDICT

---
No vaccine contains strains of both the flu and the virus that causes COVID-19; COVID-19 is not the flu
CLAIM
The U.S. CDC encourages the use of a "[COVID-19] flu shot" on children.
SOURCE: Facebook user, Facebook
Published: 20 Sep 2020
VERDICT

---
The number of COVID-19 cases reported is based on a highly specific diagnostic test for COVID-19; no confusion with flu or common cold is possible
CLAIM
"It's NOT a SECOND WAVE of COVID-19 coming soon. It's the NORMAL COLD / FLU SEASON"
SOURCE: Facebook Users, Facebook
Published: 18 Sep 2020
VERDICT

---
False claim shared by President Trump that only 6% of CDC-reported deaths are from COVID-19 is based on flawed reasoning
CLAIM
only 6% of all the 153,504 deaths recorded actually died from Covid, the rest had other serious illnesses
SOURCE: Facebook users, Facebook
Published: 31 Aug 2020
VERDICT

---
A vaccine against SARS-CoV-2 would be useful even if the survival rate from COVID-19 is high
CLAIM
With the survival rate of COVID-19 close to 100% without a vaccine, what exactly will the purpose of the new vaccine be?
SOURCE: Facebook User, Facebook
Published: 28 Aug 2020
VERDICT

---
Current COVID-19 mortality rate does not predict the future probability of dying from the disease
CLAIM
"Chance of NOT dying from Covid-19: 99.96%"
SOURCE: Facebook User, Facebook
Published: 21 Aug 2020
VERDICT

---
Sweden's COVID-19 mortality is higher than in most European countries; no evidence whether or how the absence of lockdown impacted this outcome
CLAIM
"Sweden COVID-19 Death Rate Lower Than Spain, Italy and U.K., Despite Never Having Lockdown"
SOURCE: Soo Kim, Newsweek
Published: 16 Aug 2020
VERDICT

---