.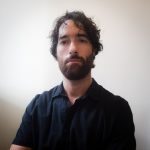 Science Editor
Pablo obtained his PhD in Immunology from the University Paris - Descartes (France). He then worked as a postdoctoral researcher at the Albert Einstein College of Medicine (New York, U.S.) and at the Federal University of Rio de Janeiro (Brazil). His research focused on different topics in cell biology, including the regulation of T lymphocyte activation, the mechanics of cell deformation, and the use of biomaterials of specific geometry to guide the growth of biological tissues.
Misinterpretation of VAERS database leads Tucker Carlson to wrongly suggests that COVID-19 vaccines are linked to higher mortality on Fox News
CLAIM
"3,362 people apparently died after getting the COVID-19 vaccine"; "more people, according to VAERS, have died after getting the [COVID-19] shot [...] than from all the other vaccines"
SOURCE: Tucker Carlson, Fox News
Published: 14 May 2021
VERDICT

---
Deaths are attributed to COVID-19 according to clinical symptoms and diagnostic; deaths occurring following vaccination are systematically reported and investigated
CLAIM
"If you die within 20 days of testing positive for [COVID-19][...], you'll be counted as a COVID death." Vaccines are systematically dismissed as as possible cause of death.
SOURCE: Instagram Users, Instagram
Published: 10 May 2021
VERDICT

---
Oral contraceptives have a bigger risk factor for blood clot formation than the AstraZeneca and Johnson & Johnson COVID-19 vaccines
CLAIM
"Birth control has a far greater risk of blood clots than any Covid-19 vaccine so far"
SOURCE: Carter Sherman, Vice News
Published: 20 Apr 2021
VERDICT

---
COVID-19 related deaths are indeed caused by COVID-19 and not by contributing health conditions
CLAIM
"coronavirus itself is responsible for just 6% of all deaths listed as coronavirus-related", the others are "due to pre-existing comorbidities"
SOURCE: OANN editors, One America News Network
Published: 09 Apr 2021
VERDICT

---
COVID-19 vaccines received Emergency Use Authorization from the FDA after clinical trials demonstrated that they are safe and effective; COVID-19 vaccines aren't experimental
CLAIM
"Not one [COVID-19] vaccine is FDA approved. [...] They are all experimental."
SOURCE: Facebook Users, Facebook
Published: 31 Mar 2021
VERDICT

---
Jamaica already recorded tens of thousands of COVID-19 cases as of March 2021, contrary to viral meme suggesting that smoking cannabis prevents infections
CLAIM
"Jamaica has not recorded any cases of the coronavirus"
SOURCE: Facebook Users, Facebook
Published: 23 Mar 2021
VERDICT

---
No aborted fetal tissue or cells in the Johnson & Johnson COVID-19 vaccine
CLAIM
"The Johnson & Johnson vaccine has aborted fetal tissue from aborted babies from the retina as well as from kidney cells"
SOURCE: Rizza Islam, Instagram
Published: 18 Mar 2021
VERDICT

---
The U.S. leads the world in number of COVID-19 vaccine doses administered, but not in the proportion of the population vaccinated
CLAIM
"In five weeks, America has administered the most COVID vaccine shots than any other country in the world."
SOURCE: Facebook Users, Facebook
Published: 04 Mar 2021
VERDICT

---
The number of new COVID-19 cases fell and daily vaccination increased in early 2021, but no indication that it was due to U.S. president Biden taking office
CLAIM
COVID-19 cases are "down by 50%" and "daily vaccinations have increased by 85%" since "Biden took office"
SOURCE: Anonymous, Occupy Democrats
Published: 22 Feb 2021
VERDICT

---
COVID-19 vaccines protect individuals from developing the disease and are necessary tools to end the pandemic along with physical distancing measures
CLAIM
There is no reason to get COVID-19 vaccines because vaccinated people can still get sick and are still required to wear masks
SOURCE: Facebook Users, Facebook
Published: 12 Feb 2021
VERDICT

---
---