.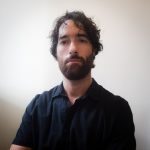 Postdoctoral Researcher
Pablo obtained his PhD in Immunology from the University Paris - Descartes (France). He then worked as a postdoctoral researcher at the Albert Einstein College of Medicine (New York, U.S.) and at the Federal University of Rio de Janeiro (Brazil). His research focused on different topics in cell biology, including the regulation of T lymphocyte activation, the mechanics of cell deformation, and the use of biomaterials of specific geometry to guide the growth of biological tissues.
Nasal swab used for COVID-19 testing does not reach the brain
CLAIM
Nasal swabs used for COVID-19 tests reach the blood-brain barrier and may damage it.
SOURCE: Facebook Users, Facebook
Published: 10 Jul 2020
VERDICT

---
The June 2020 spike in U.S. COVID-19 cases indicates a rising percentage of infections and is not simply an artifact of more testing
CLAIM
"There's a 'spike' in [COVID-19] cases because there's a spike in testing."
SOURCE: Facebook User, Facebook
Published: 08 Jul 2020
VERDICT

---
No scientific evidence indicates that cannabis can prevent or cure COVID-19 in patients
CLAIM
"Cannabis is more effective at preventing and treating COVID-19 than hydroxychloroquine"
SOURCE: Tristan Greene, The Next Web
Published: 30 Jun 2020
VERDICT

---
COVID-19 is among the leading causes of death worldwide so far in 2020, but beware of incomplete graphs
CLAIM
COVID-19 became a leading cause of death globally by the end of May 2020.
SOURCE: Gavin Wood, Flourish
Published: 27 Jun 2020
VERDICT

---
Brussels halted 5G rollout in 2019 to study its radiation emissions, not because any negative health effects had been demonstrated
CLAIM
"Brussels is halting their 5G plans due to the negative health effects"; "Evidence ... overwhelmingly suggest[s] that, yes, 5G does pose a major threat."
SOURCE: Anonymous, worldhealth.net
Published: 11 Jun 2020
VERDICT

---
The spread of COVID-19 is not related in any way to the deployment of 5G
CLAIM
"5G plays a part in this 'plandemic'" ... The cases of COVID-19 are "directly related to electromagnetic radiation exposure by 5G"
SOURCE: Dee McLachlan, Gumshoe News
Published: 29 May 2020
VERDICT

---
Hand-held UV lights sold online to kill microbes are effective only in specific conditions and can be unsafe when used improperly
CLAIM
UV-C lamps "kill 99.99% of all bacteria, viruses, and mold" on "any surface you want to disinfect" ... "in ten seconds"
SOURCE: Anonymous, Super Charged UV-c
Published: 28 May 2020
VERDICT

---
Mortality in the U.S. noticeably increased during the first months of 2020 compared to previous years
CLAIM
The U.S. is not losing "tons more lives in 2020" compared to 2019 (18,433) ... the increase is virtually non-existent
SOURCE: Candace Owens, Joe Hoft, Facebook, Gateway Pundit
Published: 22 May 2020
VERDICT

---
The first SARS-CoV-2 infections in humans occurred during fall 2019, but not enough evidence exists to confirm a global spread before early 2020
CLAIM
"Coronavirus quickly spread around the world as early as October 2019"
SOURCE: Hashem Al-Ghaili, Facebook
Published: 19 May 2020
VERDICT

---
Blog posts inaccurately claim that a 2005 NIH study demonstrated the effectiveness of chloroquine treatment against coronavirus infection such as COVID-19
CLAIM
the NIH researched chloroquine and concluded that it was effective at stopping the SARS coronavirus in its tracks
SOURCE: Bryan Fischer, OneNewsNow
Published: 08 May 2020
VERDICT

---