.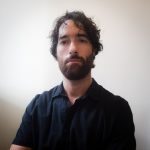 Science Editor
Pablo obtained his PhD in Immunology from the University Paris - Descartes (France). He then worked as a postdoctoral researcher at the Albert Einstein College of Medicine (New York, U.S.) and at the Federal University of Rio de Janeiro (Brazil). His research focused on different topics in cell biology, including the regulation of T lymphocyte activation, the mechanics of cell deformation, and the use of biomaterials of specific geometry to guide the growth of biological tissues.
Vaccines are highly effective against COVID-19, but unvaccinated people can still endanger vaccinated people, contrary to Tucker Carlson's claim on Fox News
CLAIM
"If you are vaccinated against COVID-19, you face no conceivable danger whatsoever from people who have not been vaccinated"; many unvaccinated people "have natural immunity and are less likely to get sick than a vaccinated person from COVID"
SOURCE: Tucker Carlson, Fox News
Published: 19 Oct 2021
VERDICT

---
FDA experts support COVID-19 vaccines, didn't author unsupported allegations of vaccine-caused deaths
CLAIM
"FDA experts reveal the Covid-19 Vaccines are killing at least 2 people for every 1 life they save"
SOURCE: Steve Kirsch, The Exposé
Published: 28 Sep 2021
VERDICT

---
Compared to unvaccinated people, vaccinated individuals are more protected against the Delta variant
CLAIM
"the CDC now admits that being 'fully vaccinated' does not actually fight the 'delta variant,' but instead contributes to more infections"
SOURCE: Ethan Huff, Natural News
Published: 13 Aug 2021
VERDICT

---
Vaccinated people are much more protected from COVID-19 than unvaccinated individuals; the benefits of the COVID-19 vaccines outweigh their risks
CLAIM
Vaccinated people can still get COVID-19, spread COVID-19, die from COVID-19, and could even die from the vaccine
SOURCE: Instagram User, Instagram
Published: 03 Aug 2021
VERDICT

---
The majority of COVID-19 hospitalizations in the U.K. are among unvaccinated people
CLAIM
"60% of people being admitted to hospital with COVID-19 in England have had two doses of a coronavirus vaccine"
SOURCE: Anonymous, Disclose.tv
Published: 24 Jul 2021
VERDICT

---
Preliminary data indicate that COVID-19 vaccines don't increase the risk of pregnancy-related adverse outcomes
CLAIM
"82% miscarriage rate among women who got the [COVID-19 vaccine] between 30 days and 20 weeks pregnant."
SOURCE: Ian Smith, Instagram
Published: 12 Jul 2021
VERDICT

---
The World Health Organization states that COVID-19 vaccination for children is less urgent, but doesn't recommend against it
CLAIM
"The WHO says children should not receive COVID-19 vaccines"
SOURCE: Instagram user, Instagram
Published: 29 Jun 2021
VERDICT

---
COVID-19 vaccines are effective at preventing illness and death; rare infections in vaccinated people can still occur, as seen in the Celebrity Millennium cruise
CLAIM
"Passengers on first fully vaccinated [...] cruise ship test positive for COVID-19. Almost like the shot is useless."
SOURCE: Instagram users, Instagram
Published: 17 Jun 2021
VERDICT

---
Fully vaccinated individuals are exempt from wearing a mask because they are less vulnerable to infection by SARS-CoV-2 than unvaccinated people
CLAIM
Unvaccinated people have to wear masks to protect vaccinated people
SOURCE: Facebook Users, Facebook
Published: 04 Jun 2021
VERDICT

---
No data available to suggest a link between India's reduction of COVID-19 cases and the use of ivermectin
CLAIM
"Coronavirus cases are plummeting in India thanks to new rules that promote Ivermectin and hydroxychloroquine"; it is a "now-indisputable fact that [ivermectin and hydroxychloroquine] essentially kill COVID-19 within hours or days"
SOURCE: Jim Hoft, Gateway Pundit
Published: 24 May 2021
VERDICT

---
---