.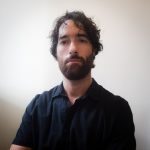 Science Editor
Pablo obtained his PhD in Immunology from the University Paris - Descartes (France). He then worked as a postdoctoral researcher at the Albert Einstein College of Medicine (New York, U.S.) and at the Federal University of Rio de Janeiro (Brazil). His research focused on different topics in cell biology, including the regulation of T lymphocyte activation, the mechanics of cell deformation, and the use of biomaterials of specific geometry to guide the growth of biological tissues.
The number of new COVID-19 cases fell and daily vaccination increased in early 2021, but no indication that it was due to U.S. president Biden taking office
CLAIM
COVID-19 cases are "down by 50%" and "daily vaccinations have increased by 85%" since "Biden took office"
SOURCE: Anonymous, Occupy Democrats
Published: 22 Feb 2021
VERDICT

---
COVID-19 vaccines protect individuals from developing the disease and are necessary tools to end the pandemic along with physical distancing measures
CLAIM
There is no reason to get COVID-19 vaccines because vaccinated people can still get sick and are still required to wear masks
SOURCE: Facebook Users, Facebook
Published: 12 Feb 2021
VERDICT

---
The lethality of COVID-19 is much higher than the flu; the Biden press corps didn't say COVID-19 was a hoax
CLAIM
the "case fatality rate of COVID-19 is 0.1% to 0.3% which is the same exact case fatality rate as the regular seasonal flu"; "Biden's press corps admits" COVID-19 was "a hoax"
SOURCE: Anonymous, Bitchute
Published: 04 Feb 2021
VERDICT

---
People who received the COVID-19 vaccine aren't more likely to develop facial paralysis than people who didn't receive the vaccine
CLAIM
"13 Israelis suffer FACIAL PARALYSIS after taking Pfizer Covid jab"
SOURCE: Anonymous, RT (Russia Today)
Published: 19 Jan 2021
VERDICT

---
Strong evidence lacking to support claim that ivermectin is a cure for COVID-19; there are only limited clinical results at this stage
CLAIM
Ivermectin "is a safe and widely available treatment for coronavirus"; it would "work like a vaccine"
SOURCE: Pearson Sharp, One America News Network
Published: 16 Jan 2021
VERDICT

---
Asymptomatic and presymptomatic people can spread COVID-19
CLAIM
asymptomatic spread of COVID-19 never occurs
SOURCE: Jeffrey A. Tucker, American Institute for Economic Research, The Last Refuge
Published: 04 Jan 2021
VERDICT

---
The American Medical Association does not reject nor support hydroxychloroquine as a treatment for COVID-19, nor did it change its position on the use matter
CLAIM
The AMA "reversed course", now "giving the green light to doctors prescribing HCQ to their COVID patients."
SOURCE: Brian C. Joondeph, American Thinker
Published: 22 Dec 2020
VERDICT

---
A U.S. Food and Drug Administration panel validated Moderna's COVID-19 vaccine; its authorization for emergency use should ensue
CLAIM
"FDA panel backs Moderna's COVID-19 vaccine"
SOURCE: CNET editors, CNET
Published: 18 Dec 2020
VERDICT

---
The COVID-19 vaccine from Pfizer/BioNTech is comprised of ingredients standard in many vaccines, including mRNA, lipids, sucrose, and salts
CLAIM
The Pfizer/BioNTech vaccine contains mRNA encoding the SARS-CoV-2 spike protein, lipids, sucrose, and salts.
SOURCE: Facebook users, Facebook
Published: 14 Dec 2020
VERDICT

---
There is no risk of infertility from COVID-19 vaccines due to cross reactivity with placenta proteins, as SARS-CoV-2 and placenta proteins are different
CLAIM
"Covid Vaccine is Female Sterilization"; SARS-CoV-2 vaccines may trigger an immune response against the placenta.
SOURCE: Anonymous, Health and Money News
Published: 10 Dec 2020
VERDICT

---