.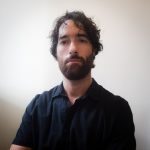 Science Editor
Pablo obtained his PhD in Immunology from the University Paris - Descartes (France). He then worked as a postdoctoral researcher at the Albert Einstein College of Medicine (New York, U.S.) and at the Federal University of Rio de Janeiro (Brazil). His research focused on different topics in cell biology, including the regulation of T lymphocyte activation, the mechanics of cell deformation, and the use of biomaterials of specific geometry to guide the growth of biological tissues.
Event 201 isn't evidence that authorities knew or planned the COVID-19 pandemic
CLAIM
Event 201 is evidence that officials already knew about COVID-19
SOURCE: Robert F. Kennedy Jr., Facebook
Published: 20 May 2022
VERDICT

---
The U.S. COVID-19 death toll reached the 1 million mark in May 2022; 15 million estimated deaths worldwide
CLAIM
U.S. deaths from COVID-19 hit 1 million
SOURCE: Carla Johnson, Associated Press
Published: 17 May 2022
VERDICT

---
The CGG CGG genetic sequence and furin cleavage sites also exist in naturally-occurring viruses; these features aren't evidence of genetic manipulation
CLAIM
"the CGG CGG coding [...] does not appear in nature", this and the furin cleavage site from the SARS-CoV-2 spike protein gene suggests the virus wasn't transmitted from animals to humans
SOURCE: Dan Bongino, Facebook
Published: 06 May 2022
VERDICT

---
Insufficient clinical evidence demonstrating that turmeric cures or prevents cancer
CLAIM
"turmeric prevents cancer"
SOURCE: Anonymous, Natural Solutions Magazine
Published: 20 Apr 2022
VERDICT

---
Comparing SARS-CoV-2 infection rate of vaccinated and unvaccinated populations doesn't reflect the real COVID-19 vaccine effectiveness
CLAIM
The SARS-CoV-2 infection rate is higher among vaccinated than unvaccinated in the UK
SOURCE: Gregg Schmedes, Facebook
Published: 13 Apr 2022
VERDICT

---
Menstrual cycles are natural and regulated by hormones; many mammals apart from humans also menstruate
CLAIM
"The menstrual cycle isn't natural"
SOURCE: Facebook Users, Facebook
Published: 08 Apr 2022
VERDICT

---
Study brings new, but not conclusive, evidence on the comparative effectiveness of infection-induced and vaccine-induced immunity
CLAIM
The study by Rössner et al. "add[ed] further evidence for the usefulness of vaccines and their clear advantage over natural immunity"
SOURCE: Beth Mole, Ars Technica
Published: 31 Mar 2022
VERDICT

---
CDC's COVID Data Tracker revised COVID-19 deaths downward, but more reliable mortality data still indicate that COVID-19 is a major cause of death in the U.S.
CLAIM
The CDC "removed tens of thousands of deaths linked to COVID-19, including nearly a quarter of deaths it had listed in those under 18 years old"
SOURCE: Zachary Stieber, Paul Sacca, The Epoch Times, The Blaze, Chicks on the Right
Published: 24 Mar 2022
VERDICT

---
Health benefits of CBD gummies are unsupported by scientific evidence; Shark Tank and other TV personalities didn't endorse them
CLAIM
TV personalities such as Shark Tank investors, Dr. Phil and Dr. Oz endorsed CBD gummies; CBD gummies have numerous health benefits
SOURCE: Facebook Users, Facebook
Published: 20 Mar 2022
VERDICT

---
Stem cell transplantation isn't a scalable treatment for HIV
CLAIM
Umbilical cord stem cells can be a cure for HIV; umbilical cord blood should be collected
SOURCE: Facebook Users, Facebook
Published: 21 Feb 2022
VERDICT

---
---
---