.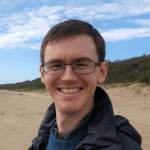 Excess mucus is a common symptom rather than cause of disease; soursop is not a cancer treatment
CLAIM
"Mucus is the cause of all diseases"; "Soursop [is] 10,000 times more effective than chemotherapy for cancer"
SOURCE: Facebook User, Facebook
Published: 02 Sep 2021
VERDICT

---
Yellow Card scheme for adverse events does not suggest any new side effects of COVID-19 vaccines
CLAIM
"The MHRA now has more than enough evidence on the Yellow Card system to declare the COVID-19 vaccines unsafe for use in humans."
SOURCE: Tess Lawrie, America's Frontline Doctors, The Evidence-Based Medicine Consultancy
Published: 16 Jun 2021
VERDICT

---
CDC study finds five percent of teens hospitalized due to COVID-19 require ventilation, vaccinating against COVID-19 can help reduce the risk of severe disease in teens
CLAIM
"The kids who were [in hospital for other reasons] were the ones [...] on the ventilators. Not the kids who [were in hospital for COVID-19]."
SOURCE: Wendy Bell, Facebook
Published: 11 Jun 2021
VERDICT

---
COVID-19 vaccines were developed in record time due to scientists' good understanding of similar coronaviruses and unprecedented investments from companies and governments
CLAIM
"No vaccine for HIV after 40 years of research. No vaccine for the common cold [...] A virus mysteriously appears and within a year a vaccine is created and we are all expected to take it."
SOURCE: Anonymous, Instagram
Published: 14 Apr 2021
VERDICT

---
Bill Gates quoted out of context about injecting kids with genetically modified organisms in discussion on GM crops
CLAIM
Bill Gates stated that "We're taking things that are genetically modified organisms, and we're injecting them into little kids' arms; we just shoot them right into the vein"
SOURCE: Anonymous, YouTube
Published: 26 Mar 2021
VERDICT

---
COVID-19 RNA vaccines are safe, cannot modify human DNA; death rate in vaccinated people isn't higher than in unvaccinated people
CLAIM
"The protein then can bind to your DNA and irreversibly change it"; "[It] has several different type of lipids on it that have never been injected into human beings before"; "We could be looking at right now as many as 12,000 deaths"
SOURCE: Sherri Tenpenny, Daystar
Published: 17 Mar 2021
VERDICT

---
COVID-19 vaccines start to provide protection within two weeks of the first dose, with no evidence they increase the risk of infection before then
CLAIM
"Now a Public Health England report confirms that infections increase during the fortnight after vaccination"
SOURCE: Niall McCrae, Gateway Pundit
Published: 09 Mar 2021
VERDICT

---
Scientific evidence demonstrates that wearing face masks and implementing lockdowns reduce the spread of COVID-19
CLAIM
"It's been a year & there is still no evidence masks or lockdowns slow the spread of #COVID19"
SOURCE: Kimberly Klacik, Facebook
Published: 03 Mar 2021
VERDICT

---
More evidence needed for the claim that vitamin D supplements reduce risk of COVID-19 infection
CLAIM
"Habitual use of vitamin D supplements was associated with a 34% lower risk of COVID-19 infection"; "This is an observational study so causation cannot be established"
SOURCE: Rhonda Patrick, Instagram
Published: 22 Feb 2021
VERDICT

---
How were mRNA vaccines developed for COVID-19?
— 02 Jun 2021
The vaccines for COVID-19 produced by Pfizer-BioNTech and Moderna were the first mRNA vaccines authorized for use in the general public. mRNA vaccines were a long-standing ambition...
---