.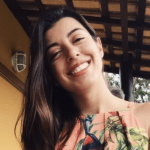 Infectious diseases are caused by microorganisms; other factors may determine an individual's susceptibility to infection, but the microorganism is still the cause
CLAIM
"…a virus is not the cause of an illness. It's a necessary cause […] but it is not the cause."
SOURCE: Lisa Feldman Barrett, Facebook
Published: 16 Apr 2021
VERDICT

---
There is currently no cure for AIDS; reports to the contrary are incorrect
CLAIM
AIDS was cured in more than a dozen patients
SOURCE: Alfredo Bowman, Facebook
Published: 09 Apr 2021
VERDICT

---
The mRNA COVID-19 vaccines aren't operating systems, and won't transform the human body into a virus-making factory
CLAIM
The mRNA vaccine is "an operating system that takes over the machinery of your cells" ; "...by the time you get your fourth shot your body will be making all four proteins that make up the COVID-19 virus."
SOURCE: Abdul Alim Muhammad, Damon Jones, Instagram, Facebook
Published: 06 Apr 2021
VERDICT

---
Going vegan may lead to fewer pandemics, but it won't eliminate them completely
CLAIM
"In a vegan world there would be no pandemics. 100% of pandemics are zoonotic in origin."
SOURCE: Richard Melville Hall (aka Moby), Facebook
Published: 26 Mar 2021
VERDICT

---
Both viruses and bacteria cause disease; pathogenic viruses aren't naturally created in the body as a response to damage
CLAIM
"You don't catch viruses, you naturally create them inside of your body"; "bacteria and viruses don't cause disease."
SOURCE: Melissa Sell, Facebook
Published: 24 Mar 2021
VERDICT

---
Mask mandates are associated with reductions in the spread of COVID-19 cases and deaths; contrary to One America News article
CLAIM
"CDC: Face Masks Don't Prevent COVID-19, Study Finds Masks Have Negligible Impact on Coronavirus Numbers," CDC "admitted such mandates do not make any statistical difference."
SOURCE: OANN editors, One America News Network
Published: 12 Mar 2021
VERDICT

---
Bananas may be healthy, but consuming them won't treat gastrointestinal diseases nor limit the replication of HIV
CLAIM
"Bananas are a powerful antiviral food—so powerful that they have the capacity to repel growth of the retrovirus HIV"
SOURCE: Anthony William, Medical Medium
Published: 02 Mar 2021
VERDICT

---